---
---
---
---
GIVE HAITI A CHANCE TO DANCE IN 2013!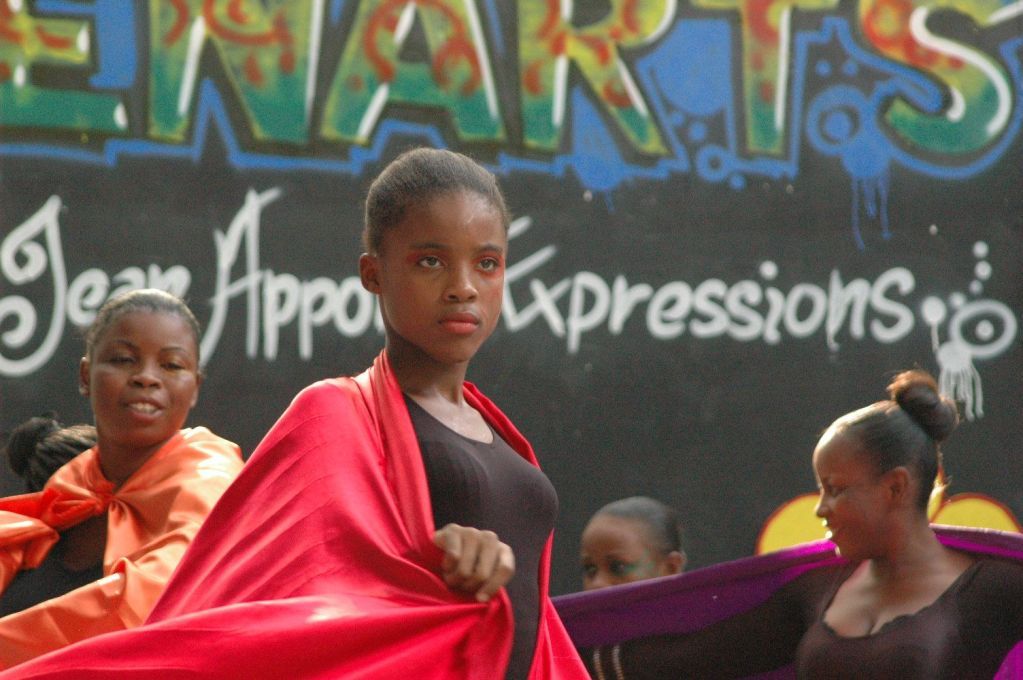 Support JAE's mission to preserve and advance Haitian folkloric dance, and to contribute to the healthy growth and development of Haitian youth through a high-quality dance program in Port-au-Prince. There are three ways you can give to JAE: 1)Put a check in the mail 2)Contribute online 3)Purchase a JAE t-shirt for yourself or someone you love by contacting JAExpressions@gmail.com. JAE thanks you from the bottom of our hearts, and wishes all of our friends and supporters a happy and health 2013! Click here for more information about how to make a contribution.  
---
JAE TO PERFORM AT FIRST BO
STON CONTEMPORARY DANCE FESTIVAL
Jean Appolon Expressions (JAE) was selected to perform at the first Boston Contemporary Dance Festival to take place on Saturday, August 18, 2012 at John Hancock Hall in Boston's Back Bay. The Festival, hosted by Urbanity Dance, consists of afternoon and evening performances (2pm & 7:3opm), featuring companies from Boston, New York, DC, Houston, and elsewhere. JAE will be performing at the 7:30pm show. For more information and to buy tickets, please click here.
---
JEAN APPOLON SUMMER DANCE INSTITUTE
TO TAKE PLACE IN PORT-AU-PRINCE, JULY 2 – 27, 2012
The Jean Appolon Summer Dance Institute 2012 will take place in Port-au-Prince at ENARTS, École Nationale des Artes (The National School of the Arts). The tuition-free Institute will run for four weeks, Monday – Friday, from 9:00 – 4:00pm. The daily schedule includes yoga, Horton and Dunham technique, Haitian folkloric dance, and repertoire. On July 2, 2012, an open audition will be held at ENARTS in order to select approximately 50 participants, ages 15-25, for the Institute. The Institute will culminate with a public performance (location and time TBA) on July 27, 2012. The Jean Appolon Summer Dance Institute is being made possible through the generous contributions of nearly 250 supporters of the DANCE HAITI! Indiegogo campaign. Click here for more information.
---
JAE RECEIVES STANDING OVATION FROM PACKED HOUSE AT THE DANCE FOR WORLD COMMUNITY FESTIVAL
On June 9, 2012, JAE brought audience members to their feet after an electrifying performance at the 2012 Dance for World Community Festival held at Jose Mateo Ballet Theatre in Cambridge, MA. Accompanied by four percussionists, JAE performed three works from its repertoire for the event: "Congo," "Sweet in the Morning" and "Ibo."
---
JAE ADMINISTRATIVE DIRECTOR, STEPHANIE SCHERPF, AWARDED VALETTE PRIZE AT BOSTON'S ALLIANCE FRANCAISE FOR TRAVEL TO HAITI
On June 14, 2012, JAE Administrative Director, Stephanie Scherpf, was honored to receive the Rebecca Valette Alliance Française Prize. The prize is awarded annually to a beginning-level student at Boston's French Cultural Center for a trip to a French-speaking country. This prize will support her trip to Haiti this summer to help with The Jean Appolon Summer Dance Institute! Merci beaucoup à l'Alliance Française! Click here for more information about the Valette Prize.
---
Thanks to all of our supporters, WE DID IT! We met our goal of $20,000 in support of The Jean Appolon Summer Dance Institute 2012. You can visit our campaign page here:  www.indiegogo.com/DANCE-HAITI
Jean Appolon wishes to thank Carlos Mendoza Zaragoza who donated graphic design services
and Kenny Loubeau who donated videography services to this campaign.
---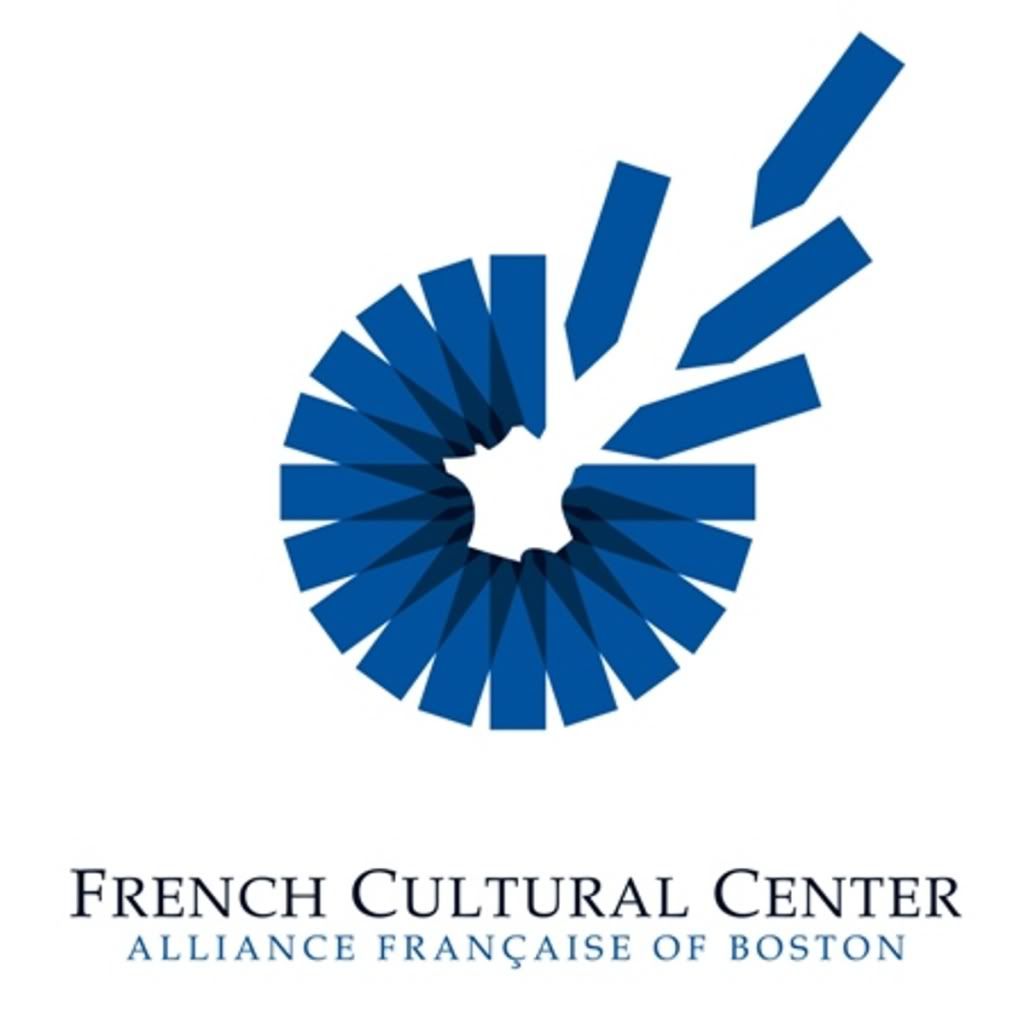 JAE NOW A MEMBER OF "CLUB AVANTAGE" AT BOSTON'S FRENCH CULTURAL CENTER!
Jean Appolon Expressions (JAE) is proud to announce its membership in "Club Avantage" at Boston's French Cultural Center. JAE joins an exclusive group of businesses in the Boston area that have a connection to French language or culture. Other Club Avantage members include Petit Robert Bistro, Sel de la Terre, Longchamp and many more. For more information about Club Avantage, please visit the French Cultural Center Website.
Members of Boston's French Cultural Center receive a special discount on Jean Appolon's Open Classes at the Dance Complex. Please click here for more information. In return, the French Cultural Center features JAE on its website and in its newsletter. Mais oui!!
---

TRADITIONAL HAITIAN DANCE WORKSHOP WITH JEAN APPOLON!
Workshop Description: Come and learn authentic Haitian dance and culture. This workshop is focused on specific styles of folkloric dance, song and narratives. The workshop will meet for a total of five Mondays, in the months of April, May and June. Each class will cover one or two different dances, and songs and printed handouts about what was covered in class will be provided.
Place: The Dance Complex, 536 Mass. Ave., Cambridge, MA (Central Square)
Dates: April 2nd, April 16th, May 7th, May 21st, June 4th
Cost: $100
Time: 7:30-9:00
Contact: JAExpressions@gmail.com. Advance registration required.
---